Maps of Damascus airport
Damascus International Airport is located 30km southeast of downtown Damascus (Umayyad Square). Thanks to the Damascus-Airport motorway, it takes 30 minutes to travel 30 km during normal road traffic.
The airport area covers approximately 19km² for a total perimeter of 25km.
Sat 30th September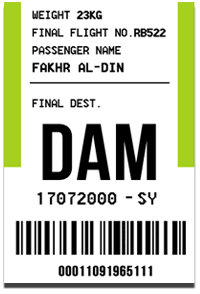 Log in

Contact us

About

2015-2019 Damascus-airport.com.